In 1998, I created the comic strip Her! as a replacement for Convenience Store, a cartoon I was drawing for the now defunct React Magazine (circulation 4.5 million). React wanted me to start doing my cartoons in color and I wanted to shop Convenience Store around to the cartoon syndicates, so I used the opportunity to show them a brand-new, full-color (with markers) cartoon called her! about a girl and a pig...and they agreed! One of the first iterations of the strip involved the pig and a waiter living on a deserted island. Terrible!
The girl and pig had a good run until June 5, 2000 when React shut down.
In June 2001, I started drawing her! again...this time as a web-only comic strip!
In 2005, I re-launched the strip in a new style. I decided to ditch the heavy black outlines for flat, solid colors that were more in line with how my illustration style had evolved.
Around 2008, the delays between new strips became longer and longer. I never officially stopped but the last strip was published July 13, 2010.
Her! was pre-Instagram, pre-Twitter, before all that. People found it through my rss feed, comics blogs and link exchanges on other webcomics. The old internet was awesome!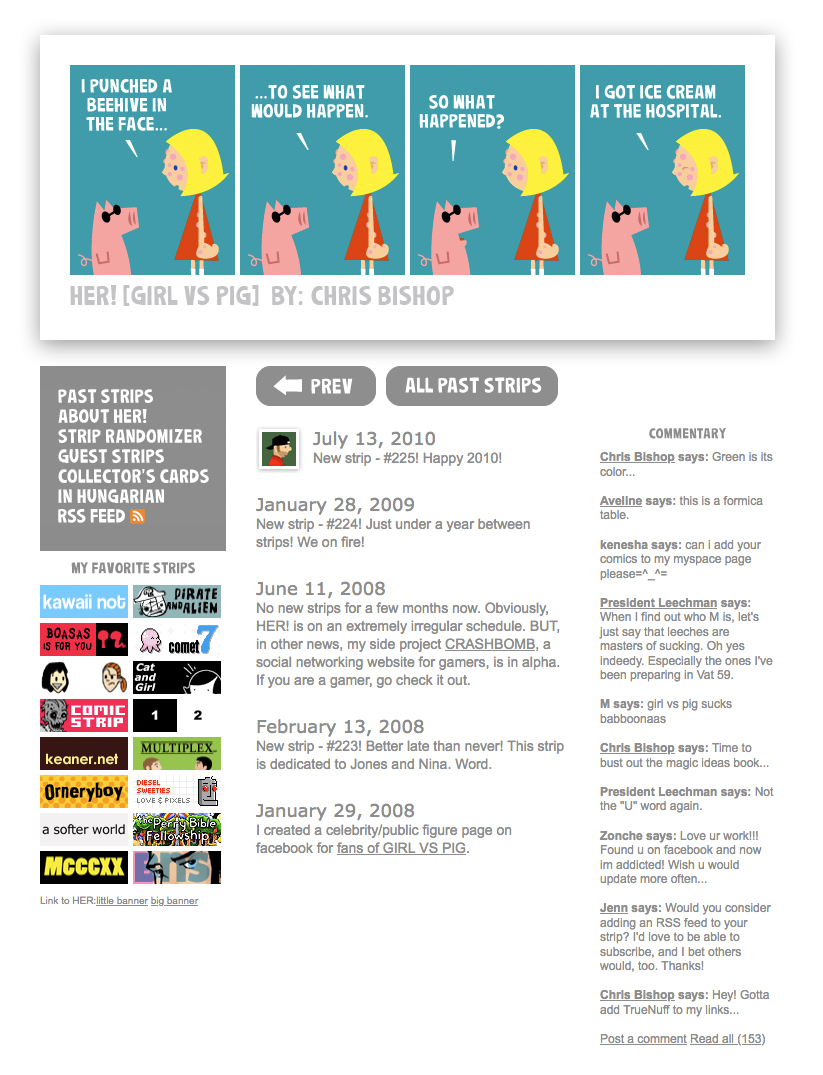 The previous version of girlvspig.com.